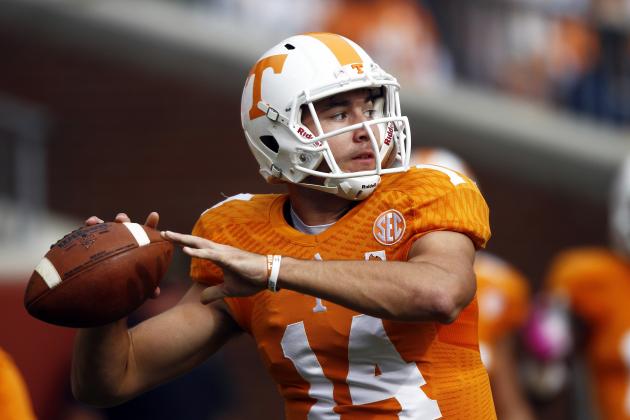 Tennessee coach Butch Jones named senior Justin Worley the Vols starting quarterback when they open the season August 31 against Utah State at Neyland Stadium for the Sunday night opener.
After a strong off-season, Worley was the clear choice over sophomores Joshua Dobbs and Nathan Peterman.
A year ago, Worley threw 10 touchdowns and eight interceptions before a thumb injury ended his season. Peterman and Dobbs took over the rest of the way and proved to be shaky at best.
This off-season, Jones opened up the competition to the three, but the senior prevailed.
[Image:
Bleacher Report]